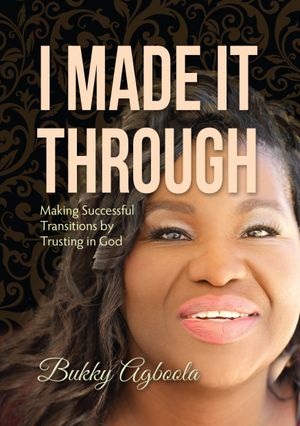 "I read your book! WOW! Surprisingly compelling!" -Bryan Duncan Grammy winner and recipient of four Dove Awards, USA
"I started writing books to help ignite spiritual passion in people on a local and global level –to maintain and hold onto it for those who have that passion already, and nurture it back to strength in those who are stagnant in their faith • I also want to help people to examine what they have gone through in the past, get them to engage with that internally and help everyone to keep perspective, stay strong, be authentic and be their best in every moment. Above all, I'd like to encourage each person to continue walking faithfully on God's path." Discover the joy of listening to our audiobooks. Order now.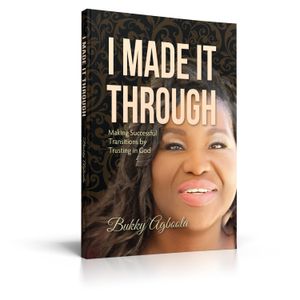 I Made It Through No.1 Amazon Bestseller in 2 Categories & More Reviews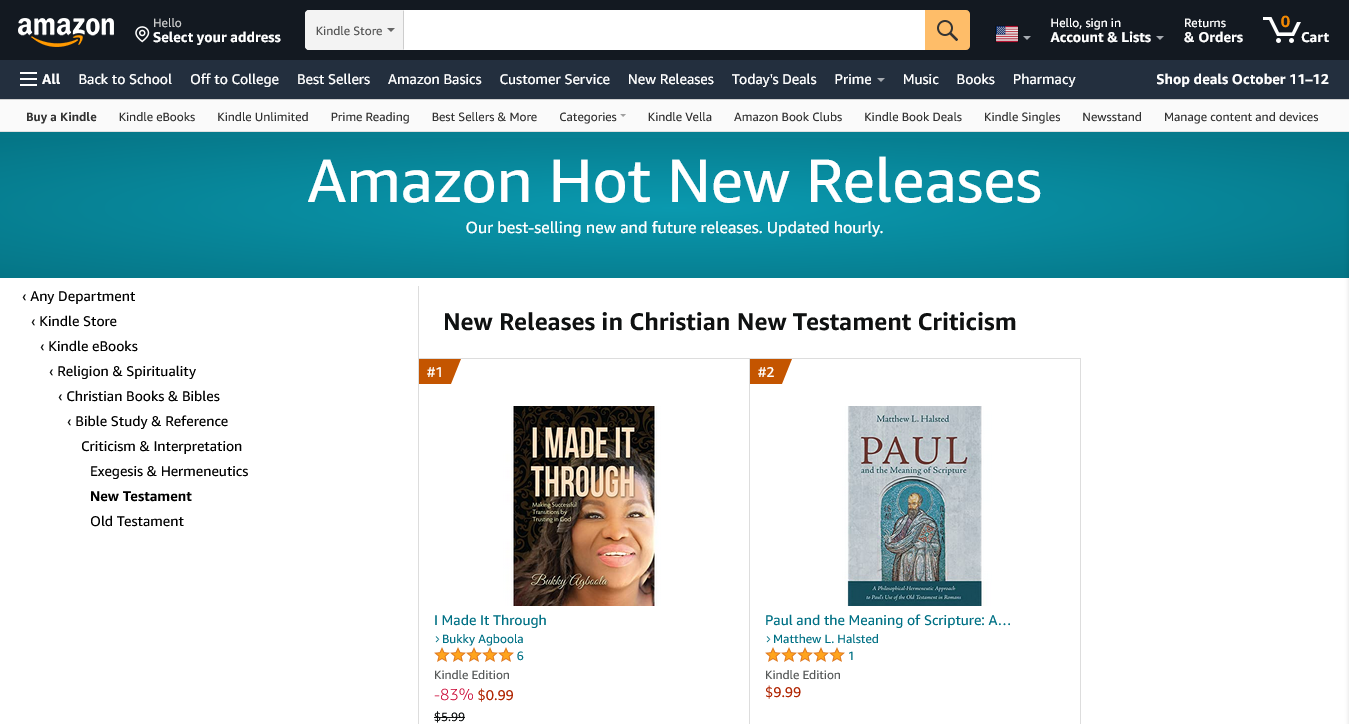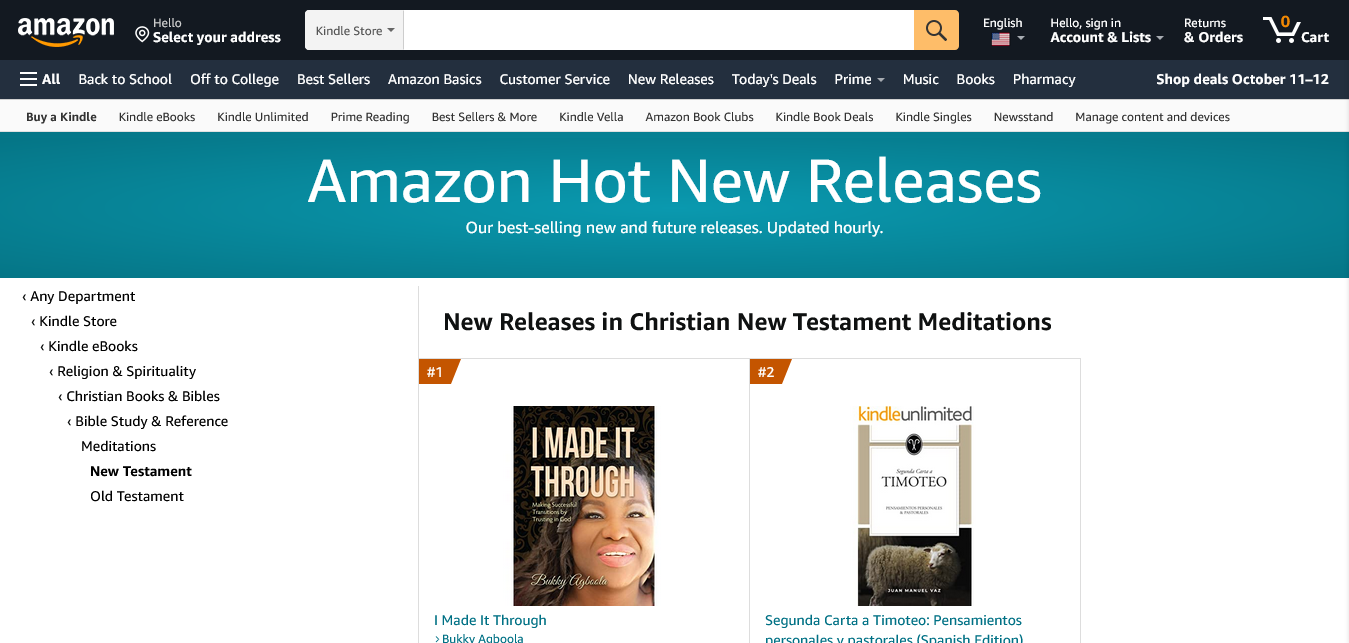 "I Made it Through". It's such a powerful testimonial of God's goodness and faithfulness to you especially. We really thank God for your life. I started and almost finished reading the book on my flight to Lagos a few days ago. What a great inspiration and encouragement it is and will be to multitudes. Well done... Praise God indeed!! I wish you and your family all the blessings of this season and a happy, prosperous and fruitful new year ahead in Jesus' name.  We celebrate you and God bless you!"
— Pastor Leke Sanusi. RCCG Victory House. London UK
"Absolutely Inspiring-Must Read! I absolutely loved this book and I recommend everyone read it. This book is a beautiful representation of God working in a strong woman's life today in a very real way. Bukky tells her life testimony in a clever and truthful fashion including not just the blessings she has experienced but also the challenges anyone walking on God's path will experience. Throughout the book, you can see her passion and the deference she has towards Jesus and the great blessings God has worked in her life as a result. The Bible verses throughout the book made me stop and think about my own path and were very valuable, but my favorite portion of the book was the journal entries at the very end. Her testimony of giving up everything to her faith in God is simply inspiring and encourages me to ask questions and take my own steps into a life of faith. " 
-Greta D.
"In eighteen intriguing chapters, Agboola examines different themes. In the early chapters, the reader is given a firsthand glimpse of the responsibilities placed on the firstborn in Agboola's culture. After arriving in the UK, Agboola is left to care for her siblings after the untimely death of her father. In chapter six, when she breaks down at the graduation ceremony of her younger brother, we see how those we look up to and regard as unbreakable are human, too. Agboola's memoir explores the hardships that firstborn children face. She also touches on how parents often seem to forget that they, too, are in need of care. 
When one thinks of wealth one often thinks in material terms. Agboola's memoir, however, views it in different forms. The first is the priceless nature of good health. This is examined through the death of both her parents and the miraculous healing of her daughter's fracture. Agboola reminds the reader that although money is important for survival, one must first be alive. She also examines wealth in terms of relationships. Although the modern world encourages distant relationships via technology, it has become increasingly difficult to find true meaning in love and kinship. In all the tribulations she and her family face, Agboola finds strength in God, mostly through the meaningful human relationships she builds over time. 
Through the Faith Dairy, which forms the memoir's epilogue, the author examines the truth behind the popular belief that those who give cheerfully receive a tenfold return. In what seem to be blind acts of charity, she sows seeds of wealth into various individuals and organisations, even when her own family is in dire need. The memoir challenges readers to test their beliefs and make others smile. Agboola and her family give wholeheartedly because they know that others are in greater need and not because they want to be praised or admired. 
While some believe that we create our own destinies, others believe that our destinies are already set in stone and that we can do no more than access them by making the right choices. In this memoir, destiny repeatedly beckons to the author. This memoir also examines the courage one needs to take risks in the name of following what one believes to be one's destiny or perhaps the voice of God. In her own case, Agboola attempts to delay her destiny but this ultimately proves futile. In comparison to the biblical story of God's directive to Abraham to leave his father's land for a new, unknown land, Agboola's family is also tested by destiny and, perhaps, God to leave good in order to find better. 
Although mainly directed at Christians, Agboola's memoir can teach people of other faiths....In every situation she passes through, the author never forgets God. She challenges the reader to put their own faith to work when they find themselves in dire straits. In the last chapter, she promises that faith in tandem with good works will always be fruitful. 
Through her various tribulations – the pain of both parents dying in terrible ways, the risk of leaving everything she knew behind for an unknown land, a decade of territorial disputes and bouts of doubt – the author finds strength in the scriptures. In this uplifting memoir, she gives the reader hope that every tribulation can be overcome." 
-Wawa Book Review By Timi Odueso
Watch book trailer. Get your copy of this timely message now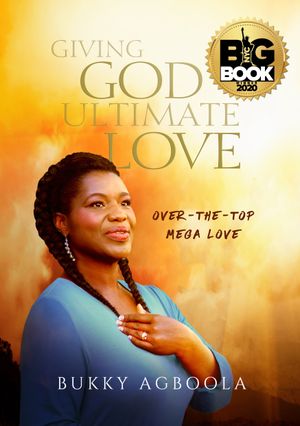 Order Ebook now in our Store & Read More Reviews
Download Giving God Ultimate Love Sample Chapter For Free!